Latest News
---
Our Air Sampling Training Course Dates for 2019 Announced
Training Course Information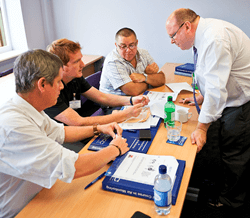 ---
EH40 3rd Edition
Our Hazard Search has been updated to include the revisions of EH40 3rd Edition, which came into force on 21st August 2018.
---
BioLite+ Pump
The BioLite Pump has been discontinued, to be replaced by the BioLite+ Pump. Compared to the BioLite, the BioLite+
has improved performance with a wider flow range up to 62 L/min
can handle higher back pressures
has the capabilty to run two BioSamplers simultaneously
is quieter
---
2018-2019 SKC Catalogue
The 2018-2019 SKC Catalogue is now available online to view.
---