Noise Monitoring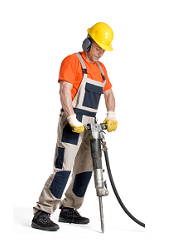 The noise levels in the UK are governed by The Control of Noise at Work Regulations 2005. Only by checking noise levels can you ensure the levels are within the set guidelines and that workers are protected from risk of hearing damage at their place of work. Over 1 million employees in Great Britain are exposed to levels of noise that puts their hearing at risk. Of these upwards of 17,000 people suffer deafness, ringing in the ears or other ear conditions caused by excessive noise at work.
The HSE states that the level at which employers must provide hearing protection and hearing protection zones is 85 decibels (daily or weekly average exposure), and the level at which employers must assess the risk to workers' health and provide them with information and training is 80 decibels. There is also an exposure limit value of 87 decibels, taking account of any reduction in exposure provided by hearing protection, above which workers must not be exposed.
SKC offer a range of products for noise monitoring.