Sampling Methods
SKC Sampling Method Guides embody quality information and our commitment to provide the most up to date information. These pdfs can be viewed online and subsequently downloaded and/or printed.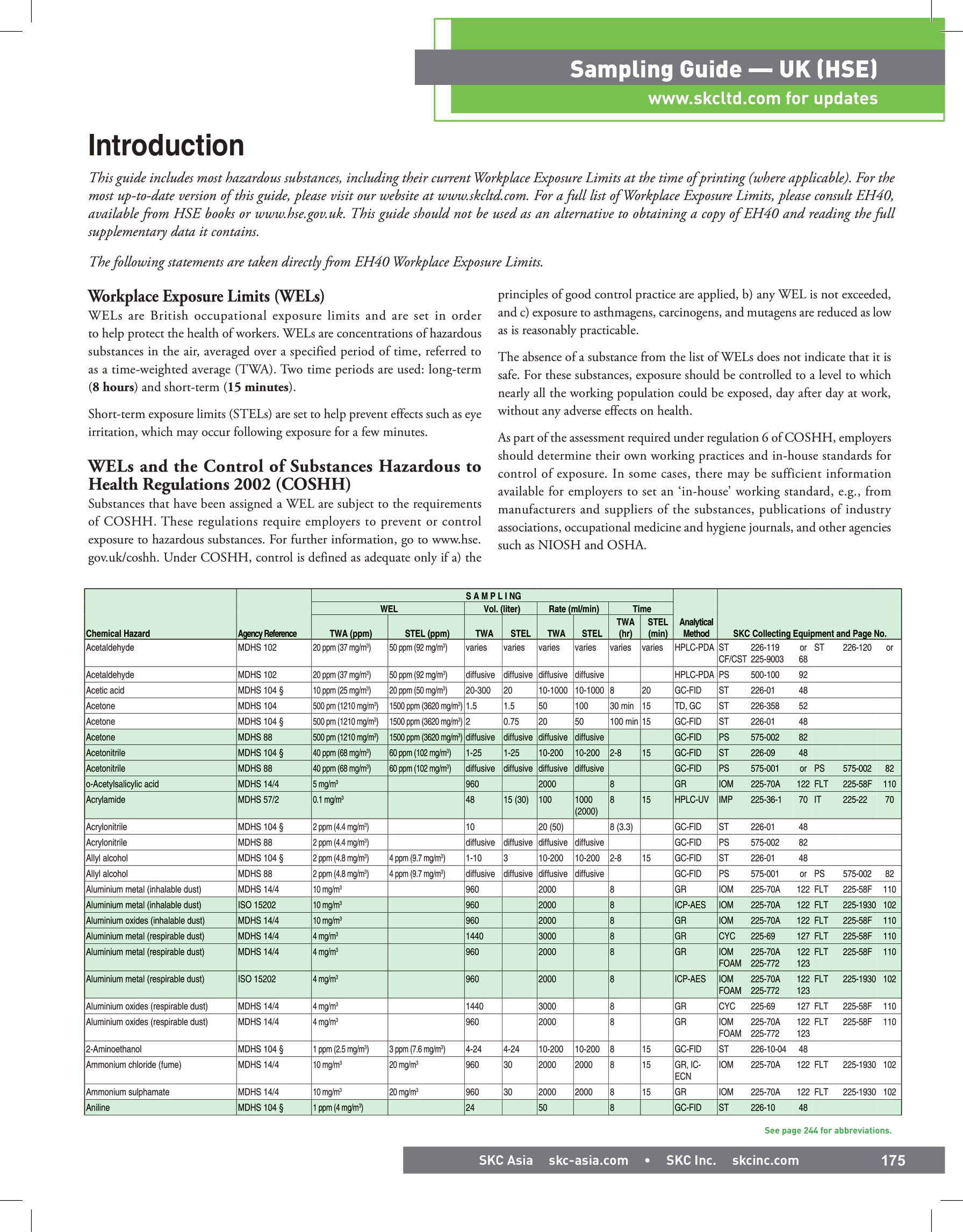 Includes most hazardous substances, including their Workplace Exposure Limits (WELs) where applicable, according to EH40, available from www.hse.gov.uk. This guide should not be used as an alternative to obtaining a copy of EH40 and reading the full supplementary data it contains.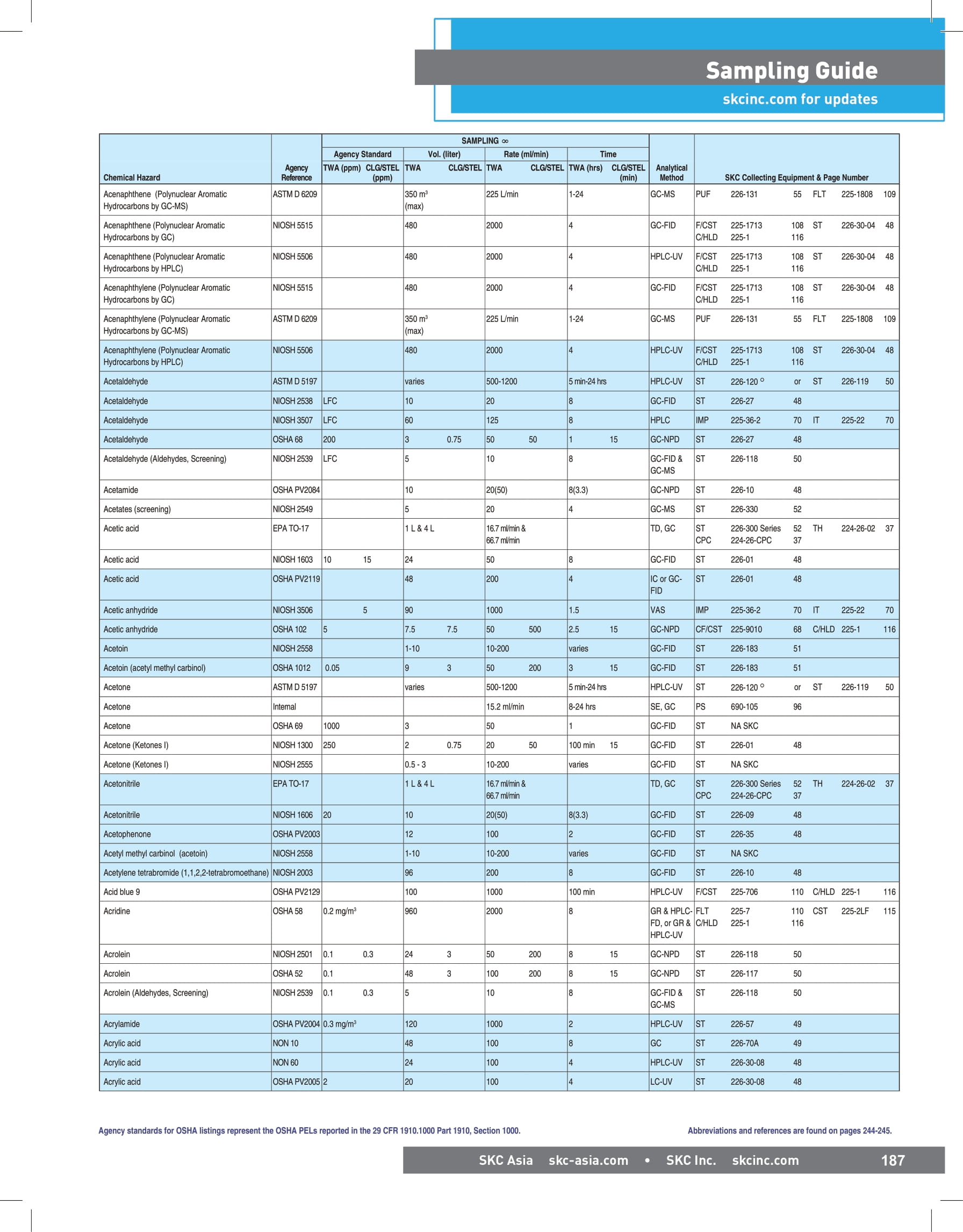 Includes hazard agency reference, sampling parameters, analytical method and equipment/media. Environmental methods are shown in blue.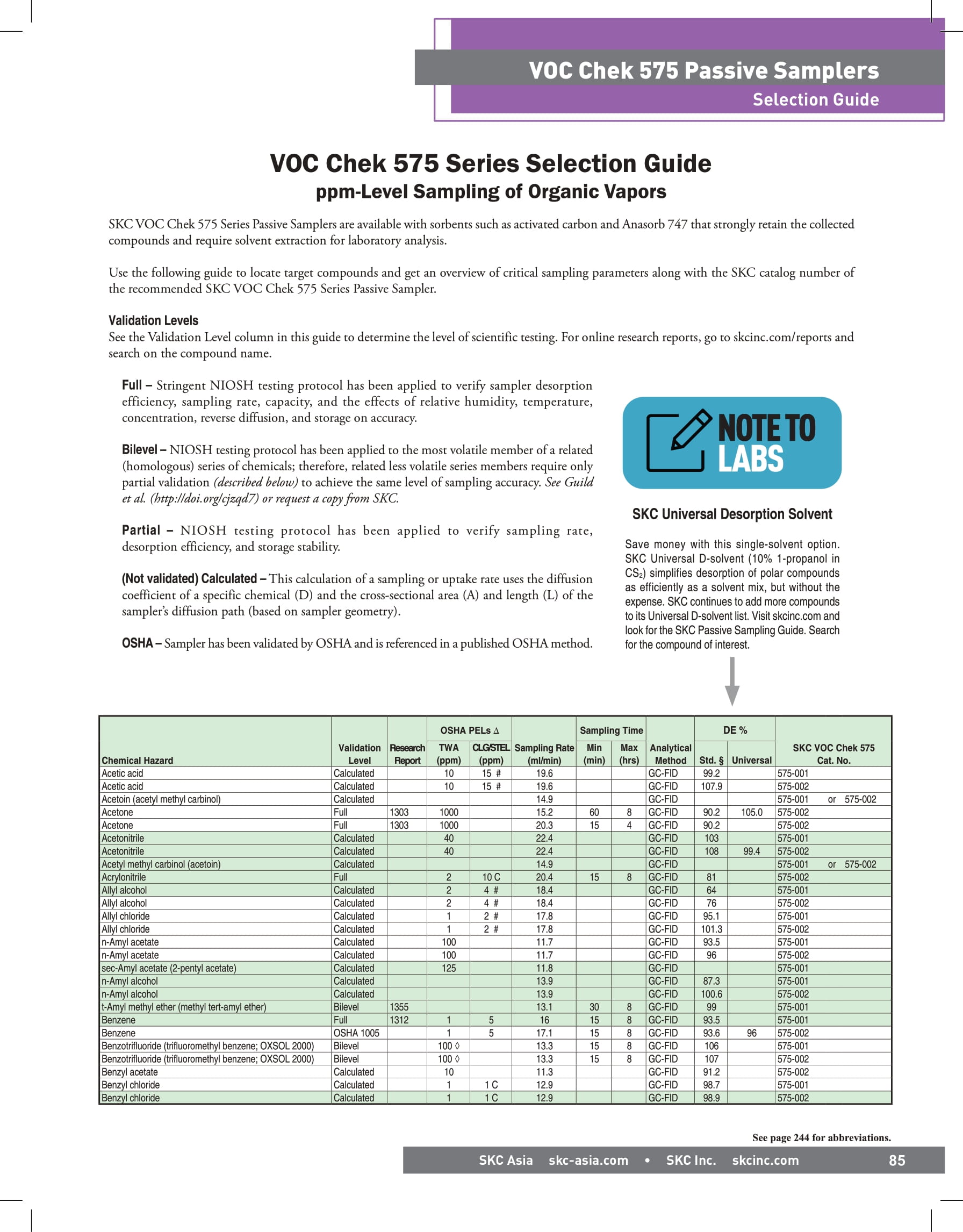 Selection Guide for ppm Level Sampling of Volatile Organic Vapours. Includes hazard, validation level, sampling parameters, and desorption efficiencies, as well as the recommended SKC VOC Chek 575 Series Passive Sampler.