How To Use This Website
1. Navigation
You can either use the top navigation bar with its dropdown menus, or you can click on the top or side navigation tabs to display the available options with some explanatory text. Try it for yourself - click anywhere on the panel to take you to the web page.
Note that clicking on the SKC logo at the top of the page will always take you to the home page.
---
2. Main Images
Hover over an image and if a "hand icon" is shown, click or tap on the image to reveal an enlarged version, e.g.
if there is more than one image then you can scroll through them.
---
3. Sliders
Also known as "accordions" click on the required title bar to display the information - any sliders already open will be closed/collapsed. Try it for yourself:
---
4. Product Images in Tables
Hovering the mouse over a thumbnail image in a table will shown an enlarged version of the image. Try the example below:
| | | |
| --- | --- | --- |
| Description | Part Number | |
| Red nylon pump pouch with adjustable waist belt and shoulder strap | 224-96A | |
Please note that if you are viewing this website on a mobile device (smartphone or tablet) larger versions of these images with their part number will be automatically shown below the table as well for convenience.
---
5. Hover over symbols
There are many tables of information on the SKC Ltd website, with particular information highlighted by symbols, the explanation of which appears after the table. For convenience, if the mouse is hovered over such a symbol (or clicked on when using a smartphone or tablet) a panel will be displayed to explain it. Such symbols are highlighted with a yellow background, as in the following extract from a colour gas detection tube table:
Chemical
Tube Name
Measuring Range (ppm)
Note
Shelf Life (years)
Part Number
Methyl chloroformate

ClCO2CH3
Vinyl chloride
58-1160

+

2

*

810-131LA
Notes to Table:
* Refrigerated storage - tubes to be stored at ≤10°C
+ Twin tubes, sufficient for 5 tests (first tube is a scrubber/oxidiser tube, the second tube provides the reading)
---
6. Abbreviations
Abbreviations are used extensively in tables, especially the sorbent tube tables, and hovering the mouse over the abbreviation (or clicking on it when using a smartphone or tablet) will provide an explanation, such as in the extract below from the charcoal sorbent tube table (i.e. Ends, Tube Cover, Separators). The abbreviations are also always listed at the end of the table, as shown below.
Sorbent
(coating)
Size (mm)
ODxLength
Sections
Sorbent
(mg)
Ends
Tube
Cover
Separators
Pack
Size
Part Number
Anasorb CSC, Coconut Charcoal
6 x 70
2
100/50

GS

A

FFW

50
226-01
Table Notes:
* Limited shelf-life; contact SKC for more information
† Limited shelf-life; refrigerator/freezer storage may be required. Contact SKC for more information.
Tube Ends:
GS: Glass Sealed
GO: Glass Open
SS: Stainless Steel Open
Protective Tube Covers:
A: 6 mm OD x 70 mm length
B: 8 mm OD x 110 mm length
C: 10 mm OD x 150 mm length
D: 10 mm OD x 220 mm length and shorter tubes
P: Low-volume PUF Tube Holder - Do not use an adjustable low flow holder
V: OVS Tube Holder - Do not use an adjustable low flow holder
Separators:
W: Glass Wool
G: Glass Fibre Filter
F: Foam
N: Nylon Ring
Q: Quartz Filter
R: Glass Spacer
S: Screen
T: PTFE Ring
---
7. Scroll To Top
There is a convenient "scroll to top" button

at the bottom right hand side of the screen.
---
8. Buttons
Context-sensitive buttons, such as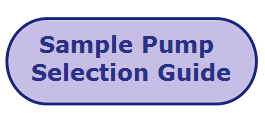 , are provided for quick and convenient access to the most useful and frequently required web pages. The button will change to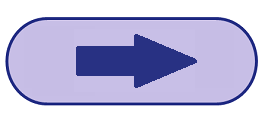 when hovered over.