SKC welcomes you to the OH2020 Virtual Conference
We hope you are finding it a useful source of information.
Air Sampling for SARS COV-2
SKC can provide the equipment for air sampling for the presence/absence of SARS COV-2 using SKC PTFE 37mm filters, pre-loaded in clear styrene cassettes, and the contact details of a UK laboratory that can provide you with the analysis. For further information please contact us.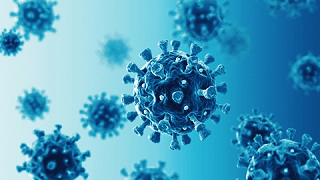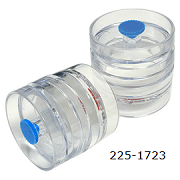 We have further information on COVID-19 sampling and also on Bioaerosol Sampling.
New Sampling Pumps
We'd like to introduce our new air sampling pumps, the AirChek ESSENTIAL and the AirChek CONNECT. The ESSENTIAL pump is very simple to use with an intuitive touch keypad. The CONNECT is a programmable pump with touch screen operation and BlueTooth capability. Both pumps are ATEX approved, have a flow range of 5 to 5000ml/min, long run times of up to 40 hours on a single charge, and excellent back pressure capabilities.
Skin and Surface Sampling Ranges
On July 15, 2019, SKC acquired Colormetric Laboratories, Inc. (CLI). Our range of Skin and Surface products includes the popular SWYPE ranges, the PERMEA-TEC pads for glove efficacy testing and the D-Tam Skin Cleanser.
Gastec
SKC Ltd is also an authorised distributor for the Gastec range of detection tubes, utilising colorimetric technology as a simple, quick and low cost indicator of a wide variety of gases and vapours.
New Particulate Monitor
We also have a new direct reading particulate monitor, the HAZ-DUST 7204 for concurrent dust monitoring and gravimetric dust sampling, which has a real-time colour graphical display of concentration with touch screen controls.
For further information on any of these or our other ranges please contact us.